About
Us
Company Overview
Nexus Series is a name to depend upon for getting the job done your necessities for parts and segments of RO frameworks. Our organization whose establishment stone was laid in 1988 of every a prime area of Delhi (India) is filling in leading of manufacturer and exporter of RO Cabinet, RO Membrane, RO Water Pump, UV Chambers and Membrane Housing. Our Nexus arrangement siphons and layers, including Grand Forest 75 and 100 GPD, Grand Forest 300 GPD, Multi Pro 75 and 100 GPD, Aquatica 75 and 100 GPD, Multi Pro 300/600 GPD, are utilized filtration media and to build weight of water going into the framework.
The siphons and films of the frameworks must be perfect for effective tasks. The detached Nexus Series Pure and Diamond Ro Cabinets can likewise be mounted on divider. The plan of Pure Nexus Series is roused from nature, as it flawlessly portrays the nature's flower magnificence, while the structure of elective arrangement bureau is motivated from unique workmanship. One can incorporate these frameworks to include a fly of shading in monochromatic kitchens.
Nexus Series is over 10 years utilizing the involvement in structuring and building up an extensive variety of RO framework Parts and Components in a unit situated in Delhi (India).

We make accessible our scope of Nexus Series Ro Cabinets, Grand Forest Pumps and Membranes, Multi Pro Membranes, Nexus Pumps and Membranes and more to clients in India, as well as different nations too. Our innovatively propelled range is intended to enable assembling organizations create propelled RO frameworks for private and business utilize.

Making accessible safe drinking water to individuals worldwide is our essential center, which is the reason we are progressively providing our range to clients
Authorised
Distributors
Our Valuable Brands
With the valuable assistance of vendor's ingenious and dedicated team of professionals, we are providing optimum quality range of products to our precious clients. We procure these products from licensed and the most reliable vendors of the industry with the aid our hardworking team of procuring agent.
Moreover, these vendors are selected on the basis of their market credibility, financial status, product quality, economic position and delivery schedule.
RO
CABINET
RO Cabinets manufacturer in Delhi
Reverse osmosis cabinet, Ro cabinet manufacturers, suppliers . We are cabinet manufacturing companies are offering good quality products at low price New Delhi, India.Due to our proficiency, we are offering an impeccable range of RO adopter cabinet to our honored customers.Domestic R O Cabinet Body. Our valued customers can avail from us the finest Reverse Osmosis Cabinets. We are the most prominent manufacturer and supplier of a wide array of RO Cabinet.
RO Pure cabinet
RO camry chrome cabinet
RO Sumo cabinet
RO Nexus diamond
Ro cabinet accessories

"Manufacturer & Exporter of RO Cabinet, RO Membrane, RO Water Pump, UV Chambers and Membrane Housing "
RO CABINETS
Products
We are the leading Best Ro Cabinet Manufacturers of a wide range of Ro cabinets,Reverse Osmosis Cabinets,Domestic Ro Cabinets,Ro cabinet manufacturer,RO cabinet Delhi
Wide range of Manufacturer of RO Cabinets, Domestic RO Cabinet & RO Body from New Delhi, India.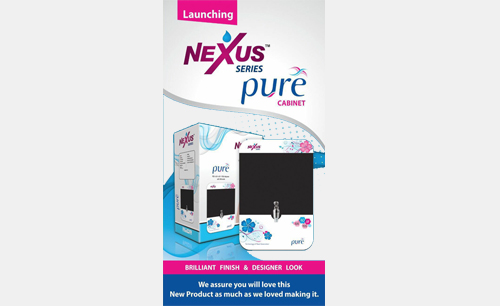 Reverse Osmosis Cabinets at Best Price in India.Manufacturer & exporter of RO Cabinet Delhi, Delhi, India.
We are driving in all type RO Cabinet Manufacturers advertise since most recent 20 years.
Top Class Best Ro Cabinet Manufacturers, Water Purifiers at Cheap Prices Bawana, New Delhi, India.
Manufacturers RO Cabinet,Cheap Water Purifiers at Low Prices Bawana, New Delhi, India.
Nexus Series launch New Stand of Hygiene Automatic Hand Sanitizer Dispensers in ABS.